LIMITEDTIME FREE SHIPPING ON ALL ORDERS
🇺🇸BASED IN USA 🇺🇸
LIMITED TIME SALE AND FREE SHIPPING ON ALL ORDERS
🇺🇸BASED IN USA 🇺🇸
WE DID THE RESEARCH AND PUT THE WORK IN. WE HAVE IMPLEMENTED AN INNOVATIVE SOLUTION TO BRING YOU A PRODUCT YOU CAN TRUST 100%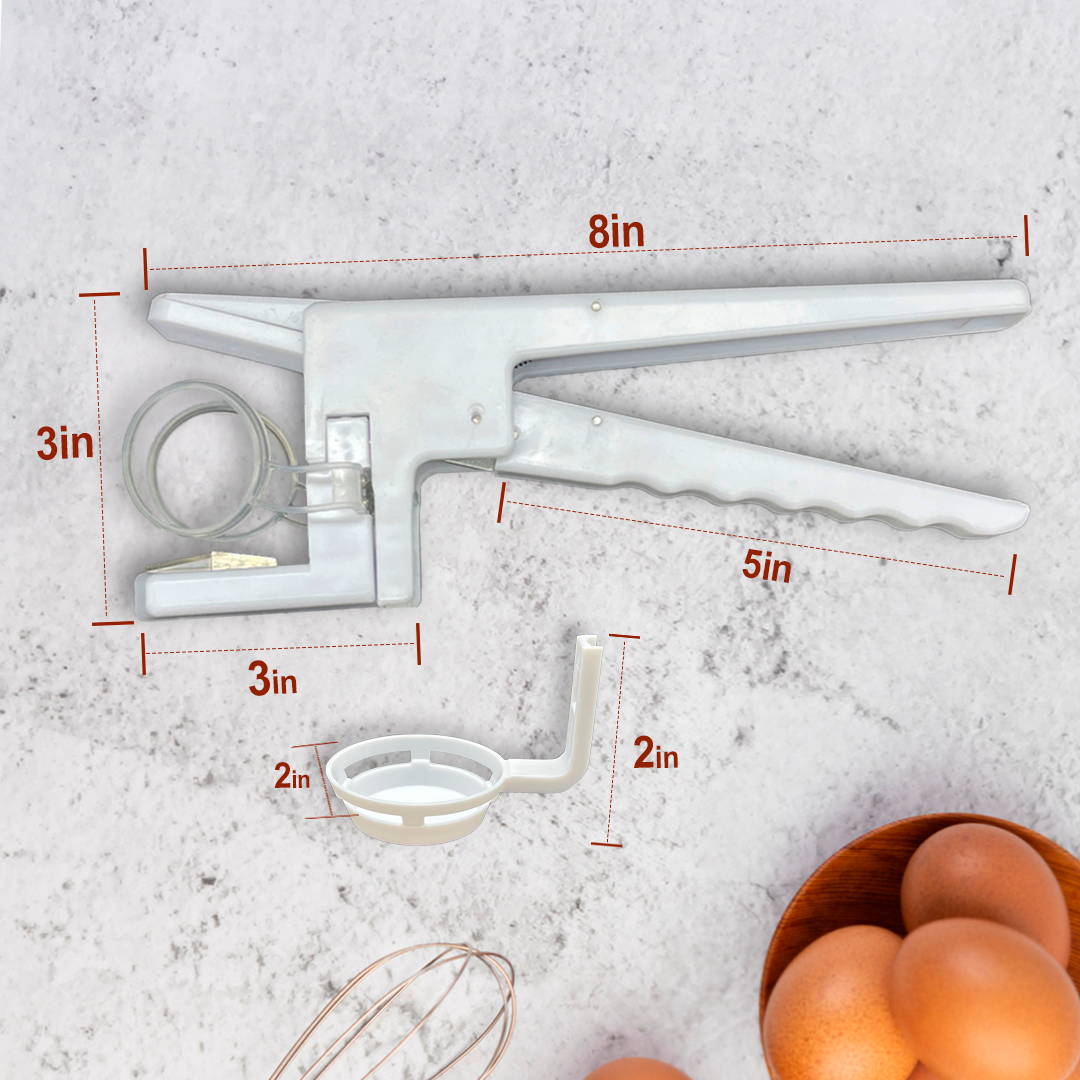 SAVE TIME WHILE COOKING
Krackegg is the perfect way to crack eggs with just the squeeze of a handle. It is hassle free and will keep your hands and kitchen clean.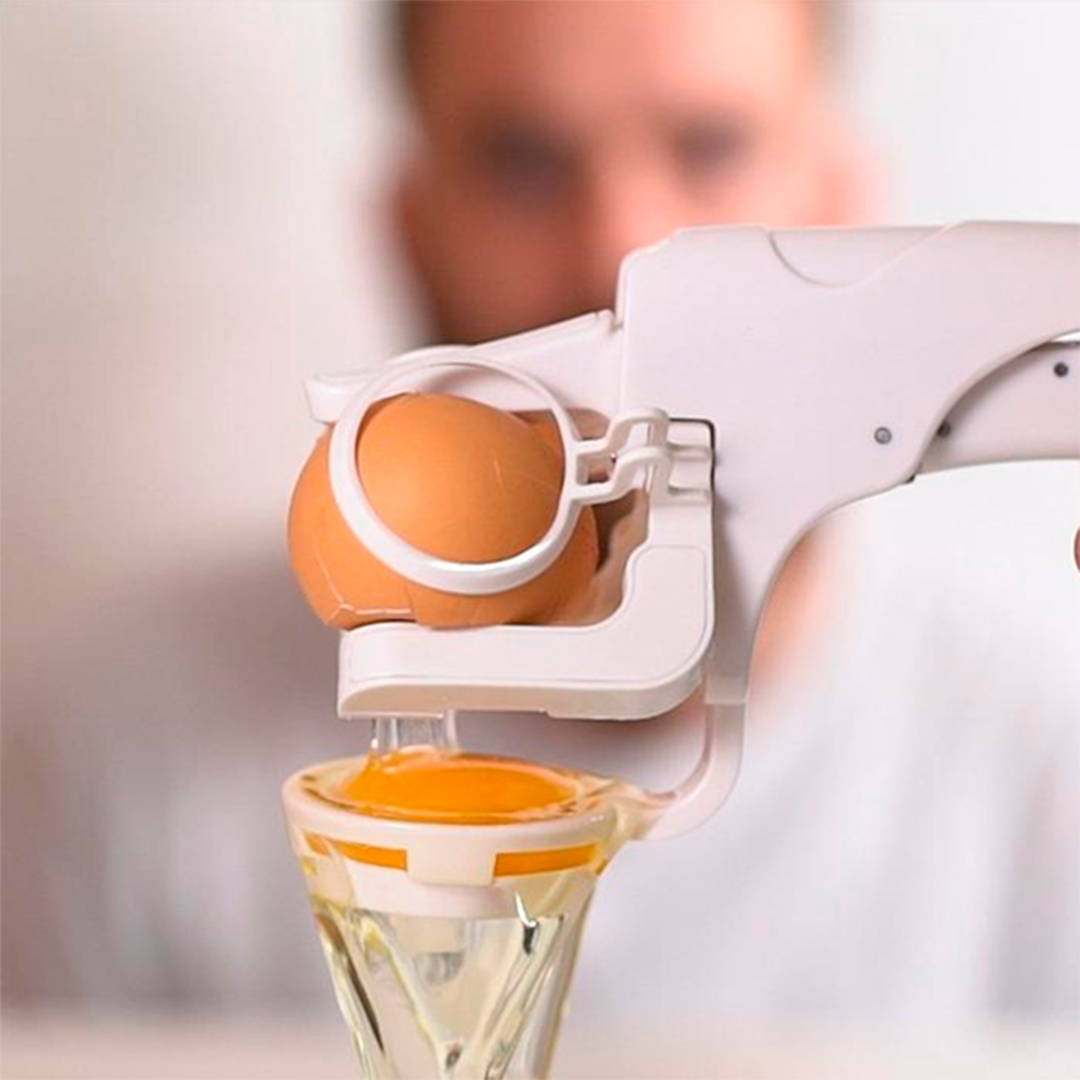 A FRIEND IN YOUR DIET
For those of you that are calorie conscious Krackegg includes a convenient yolk separator that will do the job in seconds, making sure that you accomplish your nutrition goals and fitness lifestyle.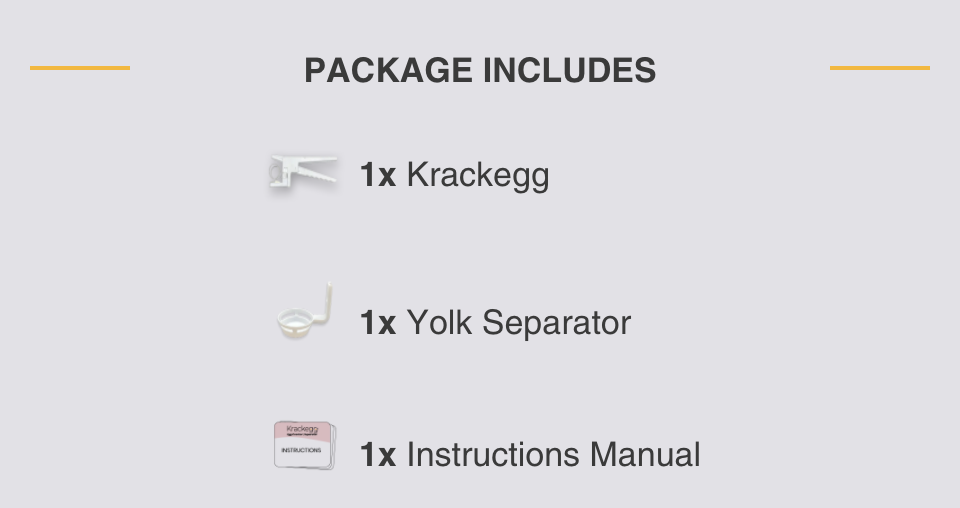 How do I track my package?
You can check the status of your order at any time by going to the following link: Order Status. You can also reach out to our customer support dest at support@krackegg.com
How long does it take for an order to arrive?
Once shipped, your order will arrive within 2 to 3 days for United States, within 10 to 16 days for Canada, Australia and United Kingdom, other countries can take 15 to 25 days. You'll receive an email confirmation once your order has been shipped. Feel free to email us to check your order status. We are happy to help.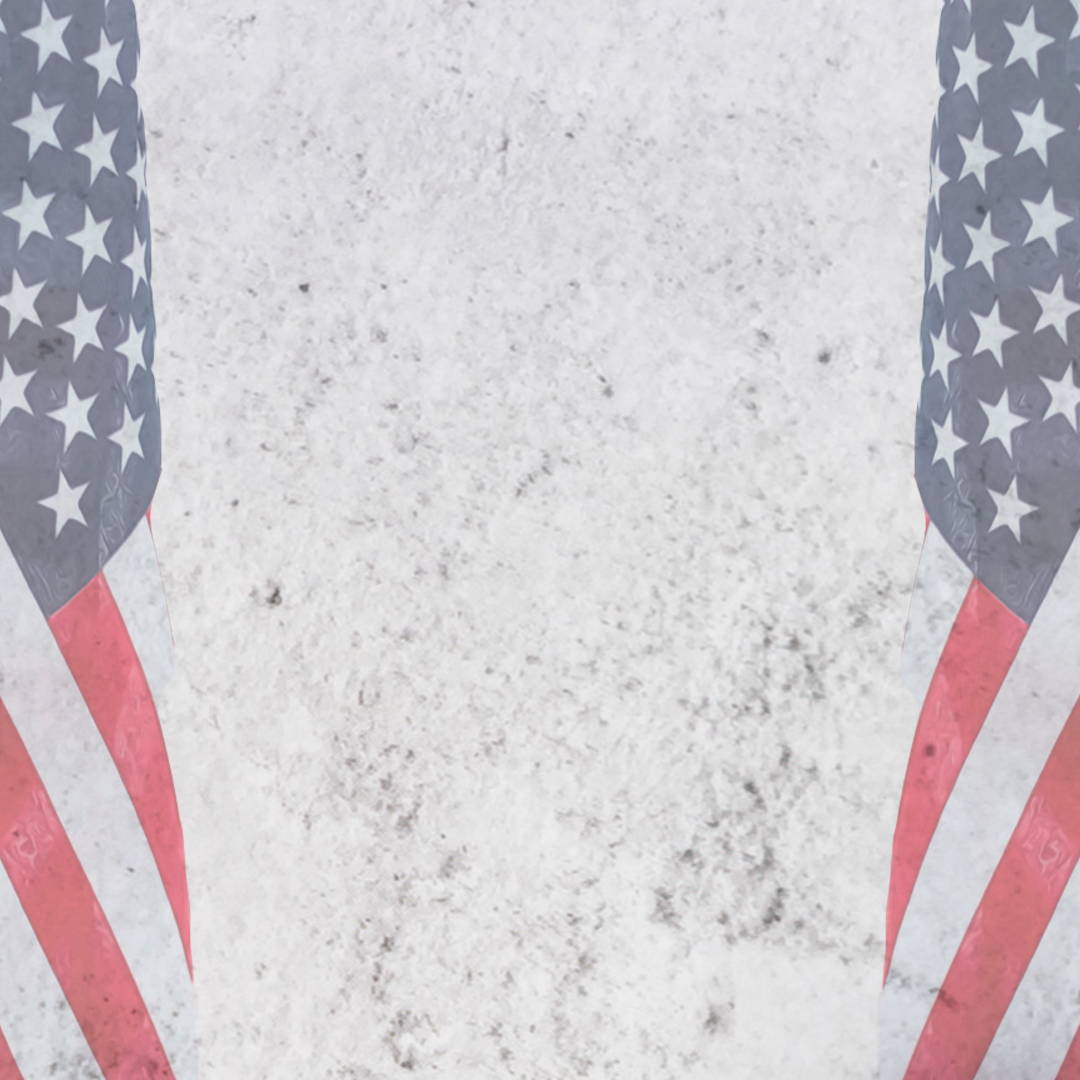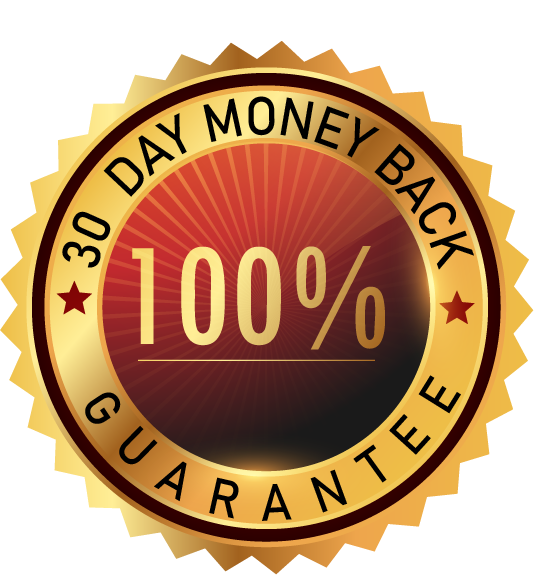 We are confident we design and sell The Very Best Egg Cracker in the market, and we want to share out confidence with you! That's why we back every sale with a 30-day money back guarantee. If you don't like the product, if it just doesn't works for you, return it. Within 30 days of purchase, products purchased from us may be returned for any reason.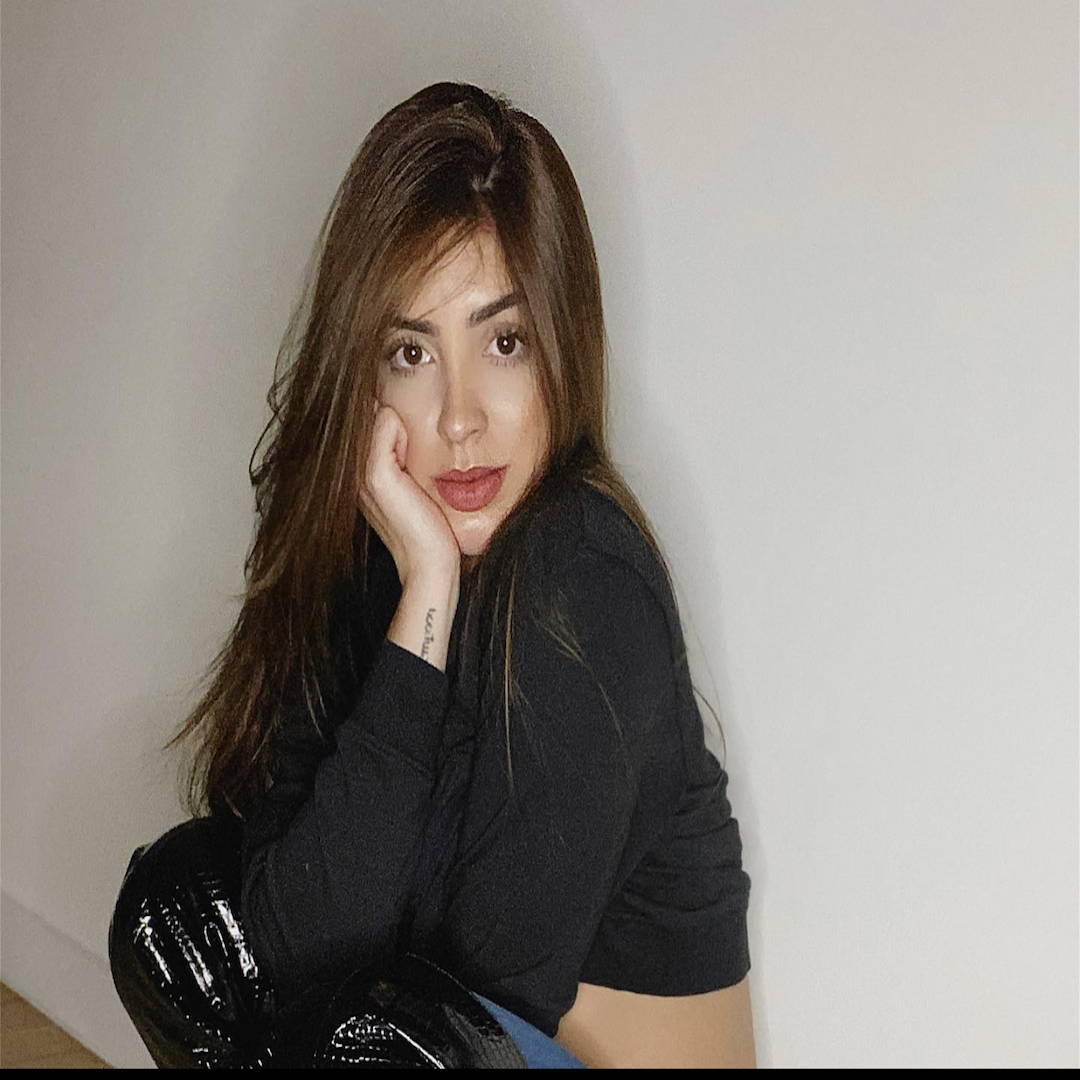 I've always been terrible cracking eggs. Half of it ends up in the stove. Now with Krackegg I'm able to cook my eggs with no issues at all.
Vicky Lust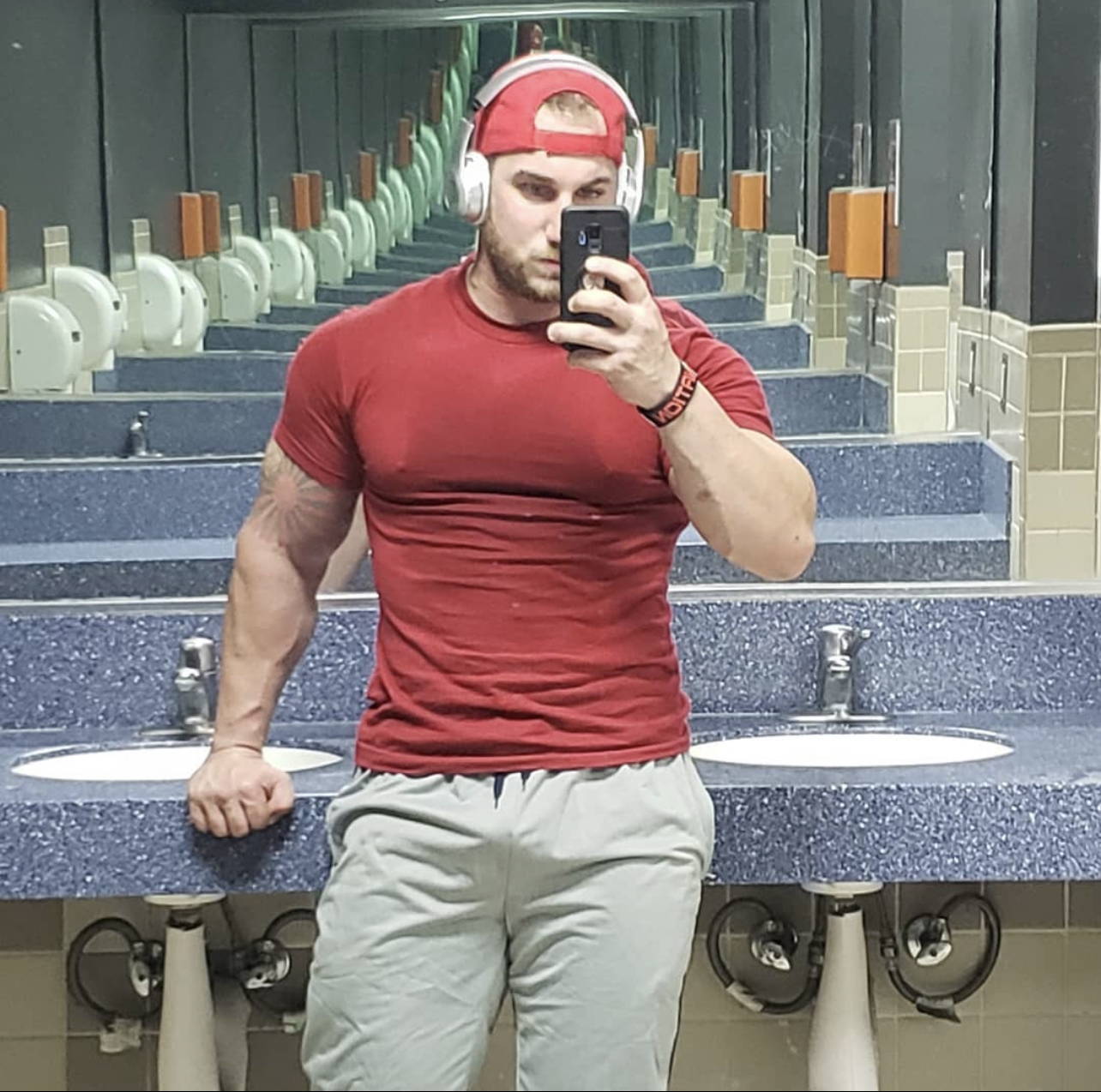 As a gym trainer I keep count of every calorie I eat. With Krackegg I'm able to separate the yolk of natural eggs within few seconds.
George Brown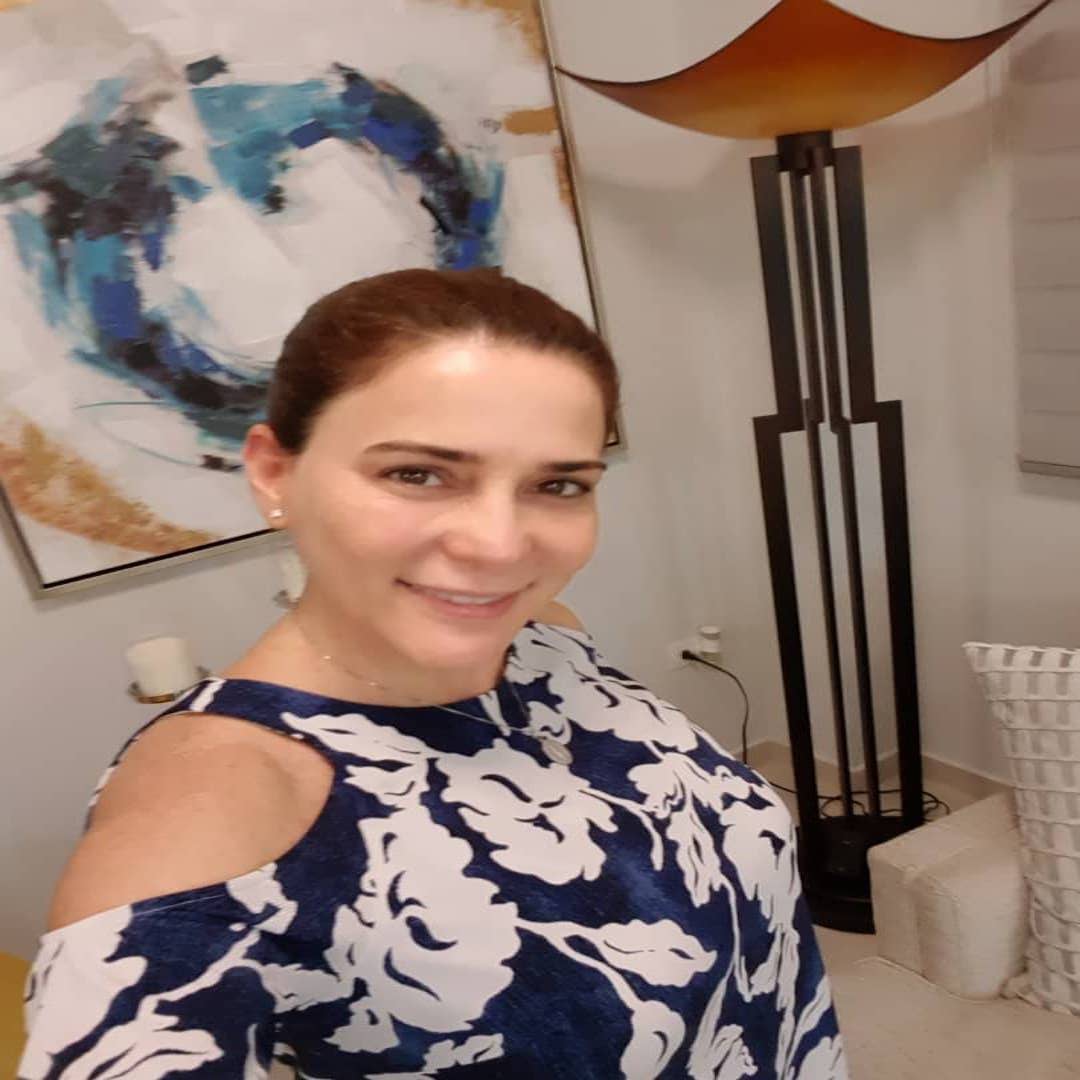 Cracking eggs has never been my thing. That's why I prefer using Krackegg before doing a mess.
Nathaly Scott